UME
REVOLUTIONIZING THE LAST MILE
One major field of transportation that still relies heavily on fossil fuels is the commercial vehicle market. The larger part of light urban delivery trucks in developing countries operate with two-stroke engines that contribute hugely to carbon emissions of the transport sector.
With the UME our goal was to create a proposition for a shift towards green solutions, that includes all stakeholders that benefit from the current system. By creating an ecosystem around the vehicle that includes micro-factories and battery-swap-stations, offering a high level of digitalisation and connectivity, we not only presented a vehicle, but a holistic approach for the future of urban commercial vehicles.
Against the current trend of ever more agressive looking vehicles, we decided to create an approachable look. Our goal was to combine clever and functional design elements with a positive and cheerful character to accelerate customer acceptance for electric delivery vehicles.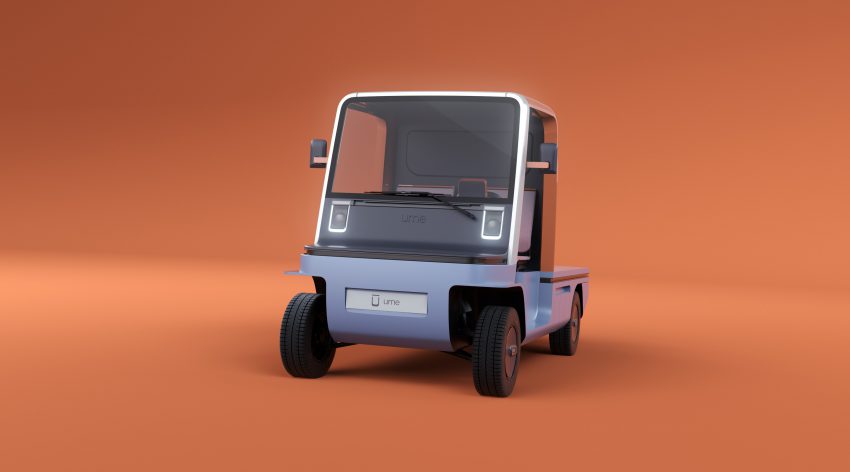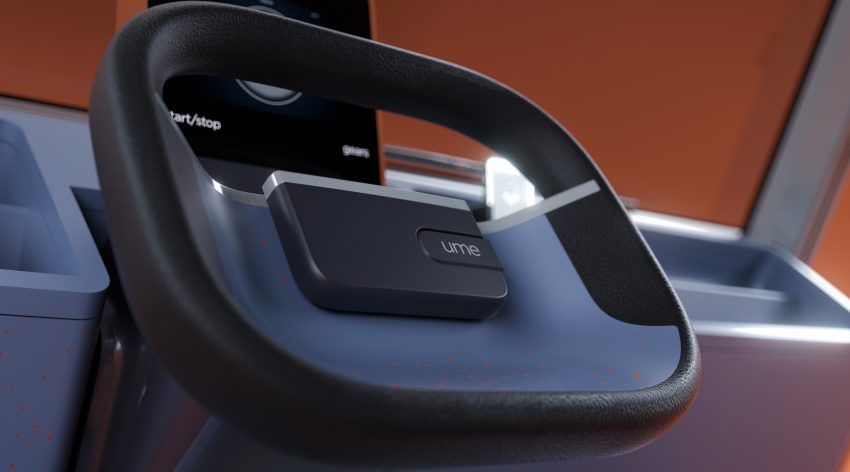 PUBLIC DEBUT IN SHANGHAI

AFMG unveiled the UME for the first time at the CIIE 2020 in Shanghai. The Urban Delivery Vehicle is designed to be a cost and time effective tool to fulfill the last mile in the supply chain. This fully functional proof of concept electric vehicle was developed to downstream prototype / series development processes.