Gumpert Nathalie
FUELLED BY METHANOL
The Gumpert Nathalie is a hydrogen-electric super sports coupé equipped with a fuel cell that generates electricity from a methanol-water mixture. A super sports car looking into the automotive future. Its exterior design follows futuristically and technically inspired coupés; its technology meets the demands of racing cars. Nathalie allows its pilot to concentrate fully on the high driving dynamics and to focus on the next curve. The cockpit control center is consistently driver-oriented - ergonomically optimized. Its sporty, minimalist design meets all the requirements of an ultimate, electrically powered driving machine.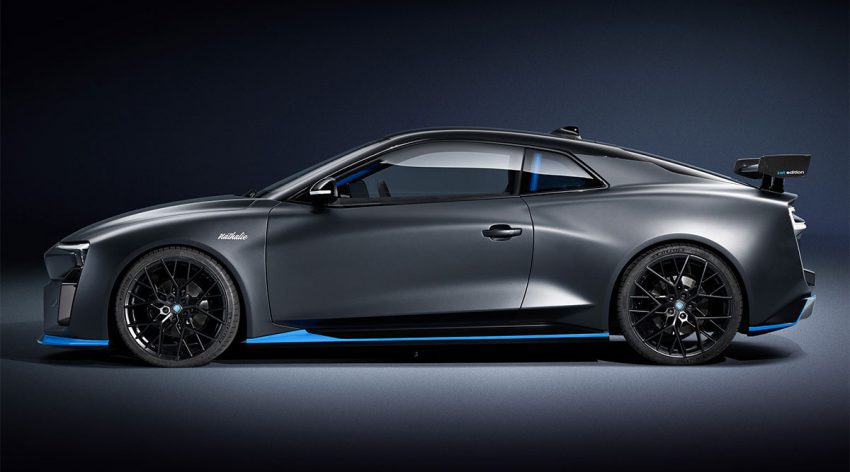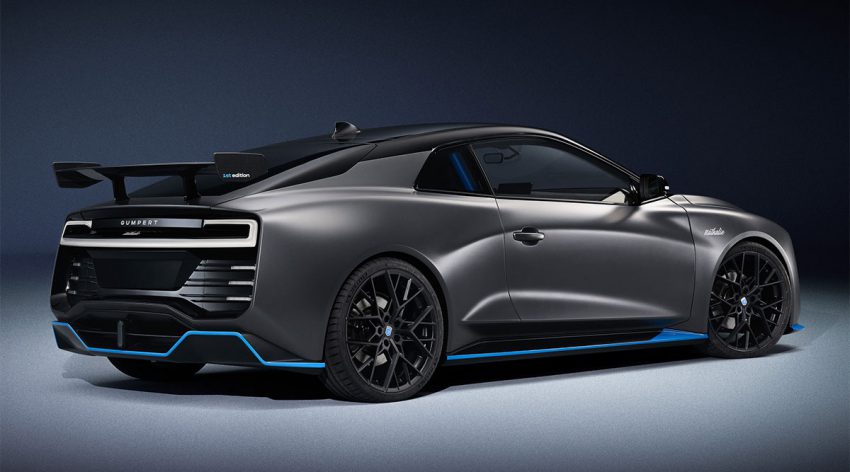 DEVELOPMENT PARTNER FROM DAY ONE
The collaboration with Roland Gumpert on the Nathalie project started with the design brief for the first concept car. Throughout the process we have built five vehicles that included the concept car for the public reveal in Beijing 2018, several technology demonstrators, test vehicles and a race edition. The latest step included the development and design of the pre-series model, where we modified the interior and exterior and had the chance to refine the look of the car.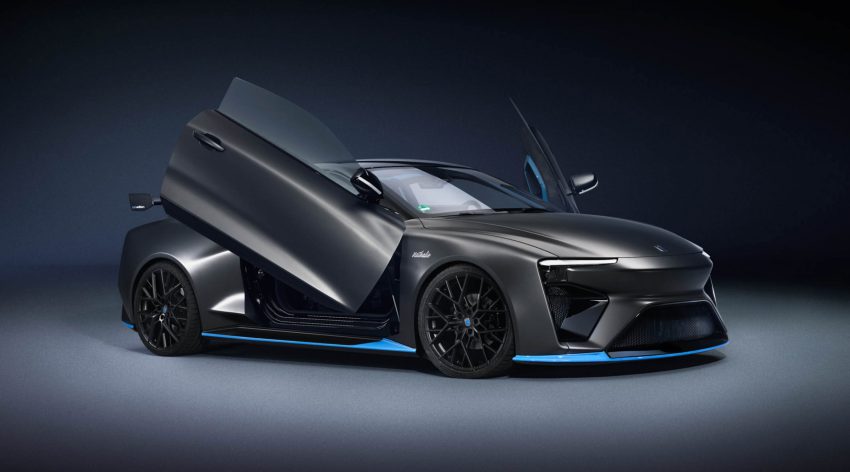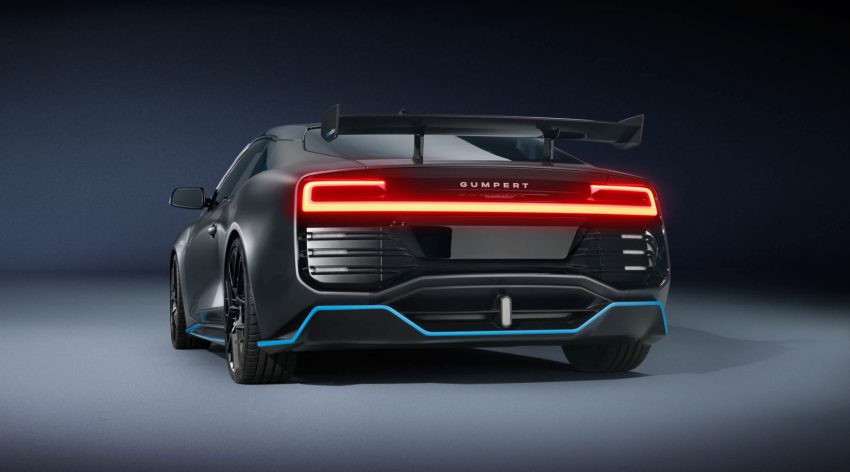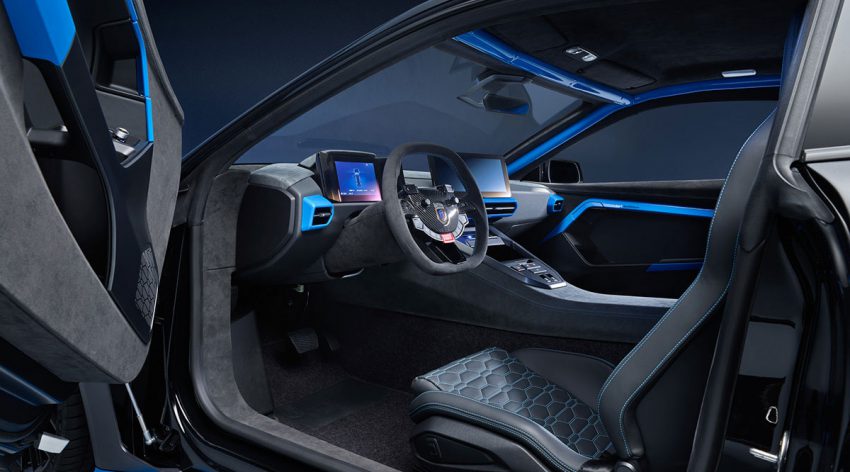 AWARD-WINNING DESIGN
The design language of the Nathalie is driven by contrasts between soft, flowing shapes of the body surfaces and precise lines of the technical areas that are framed by graphical cut outs. The design of the interior highlights the racing technology of the car with a visible steelframe and prominent airvents.